Take the following steps to disable the Cloud Mirroring feature. Take care when choosing this option as re-establishing a secondary object store can be costly both in terms of time and money.
1. Navigate to Configuration > License Settings > Installed License Modules, select the CMP license and click "DEACTIVATE":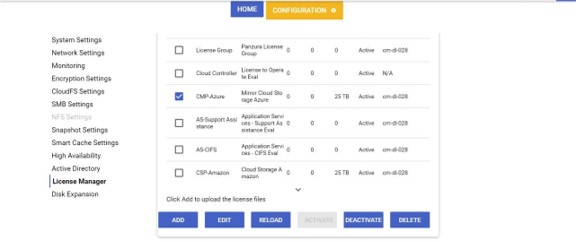 2. Prior to fully disabling Cloud Mirroring, the CloudFS node will ensure that any unique data in your secondary object store is synced to the primary object store. This is to ensure data integrity and completeness. Read the notification popup and click "CONFIRM" to proceed with disabling Cloud Mirroring or click "CANCEL" to maintain Cloud Mirroring: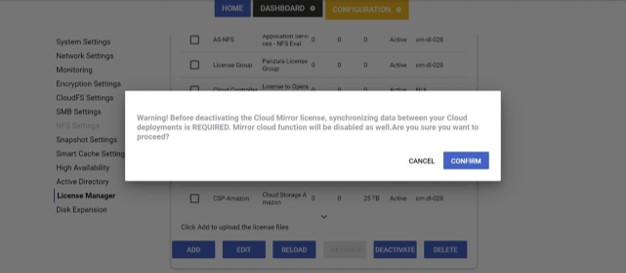 3. Once you have clicked "CONFIRM", you will be notified that the process of synchronizing the secondary object store with the primary object store has begun: Once the process is complete, you will receive a popup notification. You can also navigate to "Running Processes" from anywhere in the node UI to see if the "Sync CMP to CSP" process has completed or ended.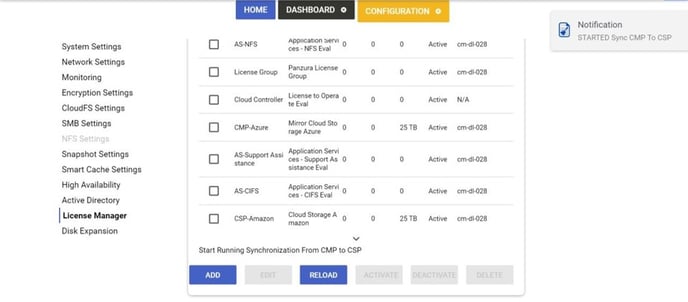 Once the synchronization process is complete, you will also see that the CMP license status is "Inactive":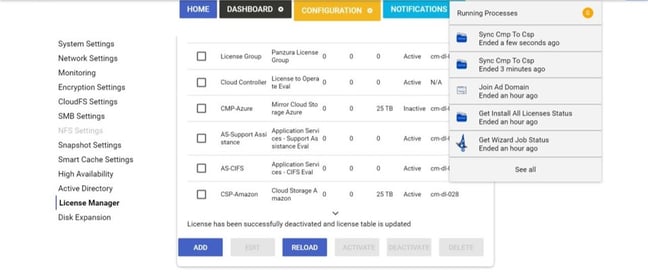 4. Cloud Mirroring is now disabled on your node.
5. Select the CMP license and click "DELETE":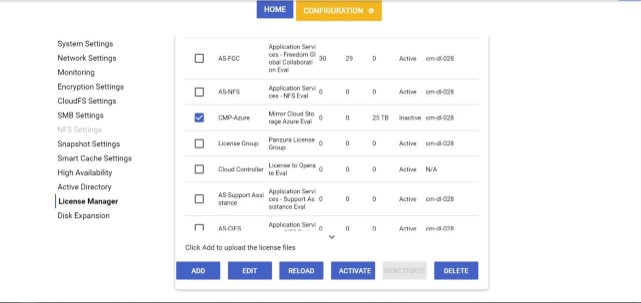 6. Click "CONFIRM":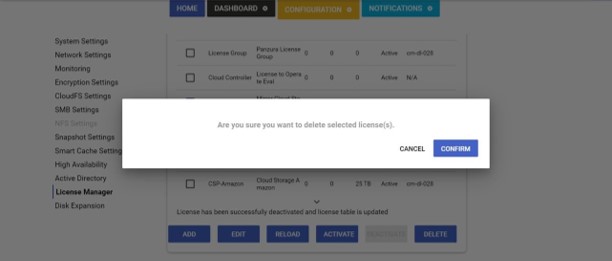 7. Your CMP license is deleted. This process should be repeated on all nodes within your CloudFS cluster.